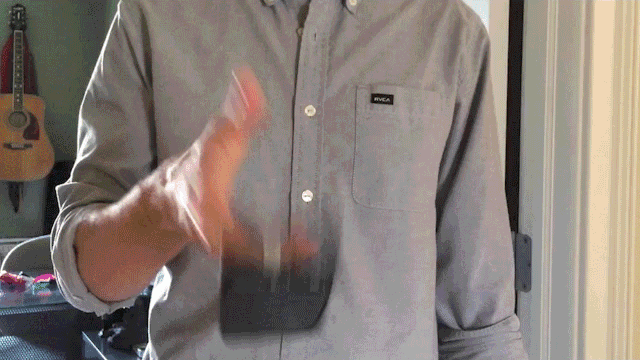 Finally, a phone case that does more than just protect your phone! Sure, the Loopy offers robust protection – plenty of cases do, but what other case goes a step further and addresses the reason most phones are damaged in the first place – the "drop"!
With the Loopy's patented silicone strap, your phone is literally wrapped around your finger, which makes it far less likely to slip or fall out of your grasp (it also lets you accomplish the cool "phone flip" you see above!).
In this episode, I talk with JT Wangercyn about how he and his brothers partnered together to solve an issue their father had when he purchased his iPhone. Since then, they've built a business around their unique design and have more than doubled their initial funding goal on Kickstarter.
Check out this episode to hear how his early preparation and attention to quality and customer service have led to success for JT and his brothers, and utilizing resources like PRMediaNow (see CFN Episode 046) have helped their team reach out to press outlets and get great coverage.
Podcast: Play in new window | Download (Duration: 17:53 — 20.5MB) | Embed