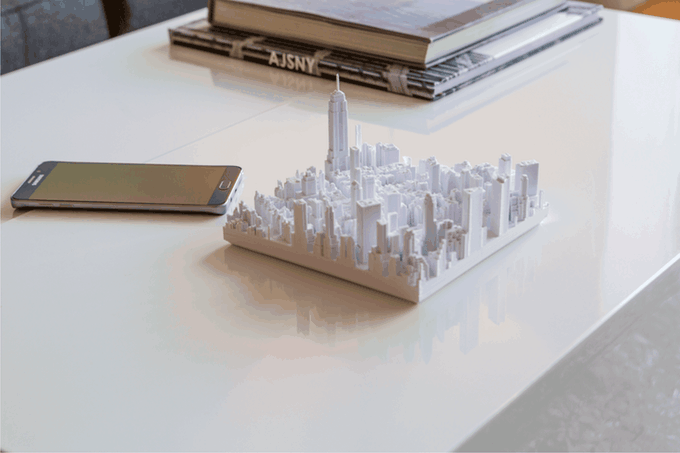 Architects view the world through a different perspective than most of us. They constantly consider space, form, light and flow, in things that many take for granted. So, when two of them got together to share a passion project, the results were amazing.
In today's episode, I speak with Will Ngo and Alan Silverman, two New York city architects who have put their efforts into creating something that is all at once beautiful and substantive. They call it Microscape, and it's a true-scale 1:5000 replica of an urban landscape, complete with terrain and structures – and in Manhattan, that means every building, street and park.
While models are commonplace in their business, rarely are these forms made available to the general public. Their Kickstarter campaign has even garnered a pledge from Kickstarter itself!
Listen in as Will and Alan describe the painstaking process they use to aerially map and then manually enhance each block of Gotham.
Podcast: Play in new window | Download (Duration: 15:40 — 17.9MB) | Embed