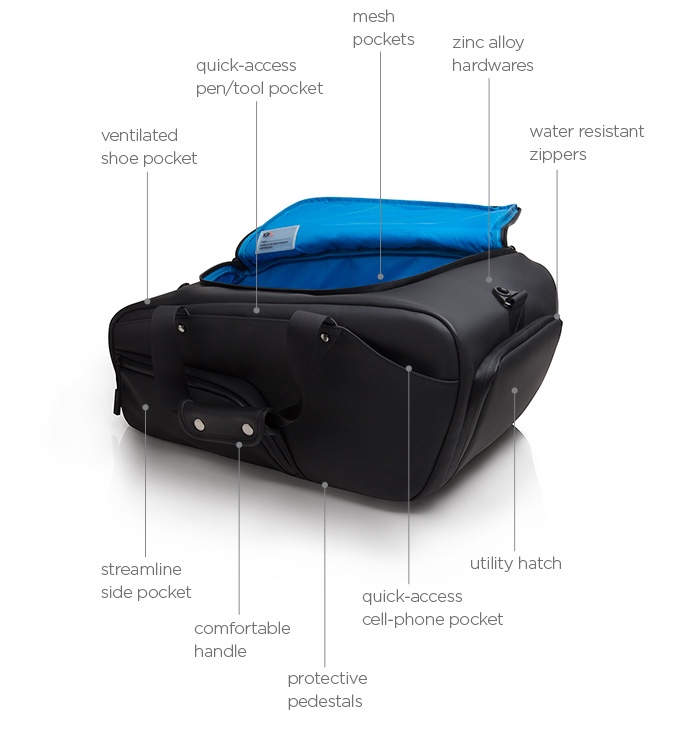 It's really pretty amazing to have designers attacking the travel bag market. No more boring barrel bags or ubiquitous ballistic nylon bricks that display a zero aesthetic!
Crowdfunding has inspired designers to take creative risks and to create carry-ons with character – and loads of utility as well.
On today's episode, I'm speaking with Bryan Kinney, who is the marketing director for Keep Pursuing – the folks behind the KP Duffle, which was designed with an eye to the fine automobiles of Ferrari. Even though it's not quite as fast, this bag definitely seems to evoke the clean lines, and stylish flair of the venerable Italian automaker's work.
Listen in as Bryan relates how he was able to re-engage backers from their pervious project  (the KP Sling) onto this campaign, and work with crowdfunding marketers BackerClub (featured in Episode 010) and Funded.Today (featured in Episode 009) to build a six-figure raise from four-figure backers. Bryan was gracious enough to offer our listeners a coupon code good for 10% off the KP Duffle – just enter NEW2016 at checkout!
Podcast: Play in new window | Download (Duration: 14:34 — 16.7MB) | Embed