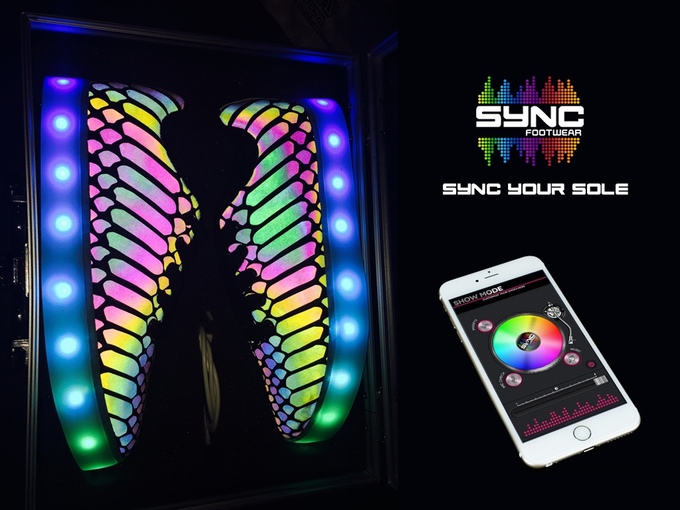 As wearable tech becomes more commonplace, we're starting to see applications that go beyond utility and into pure fun!
On the show today, I speak with David Panettiere, who created SYNC Footwear using his experience working for a major footwear manufacturer, combined with his own creativity and tenacity to bring a cutting-edge product to market on Kickstarter.
His shoes actually sync with your smartphone, through Bluetooth, to allow your music to drive colors and patterns on your shoes. It can operate through your playlists, or through a very cool "mic check" mode, where your phone's microphone drives the lights – so at a live concert, or club, the light show in your shoes would sync with the ambient sound.
Be sure to listen in as David explains how he put together a team of tech and music professionals to create a lifestyle product that won't light your feet on fire, and also has applications in the action sports and safety-wear verticals. He was also very generous in offering his assistance to anyone looking for information on manufacturing and app development contacts – his email is info@SYNCFootwear.com
Podcast: Play in new window | Download (Duration: 22:01 — 25.2MB) | Embed