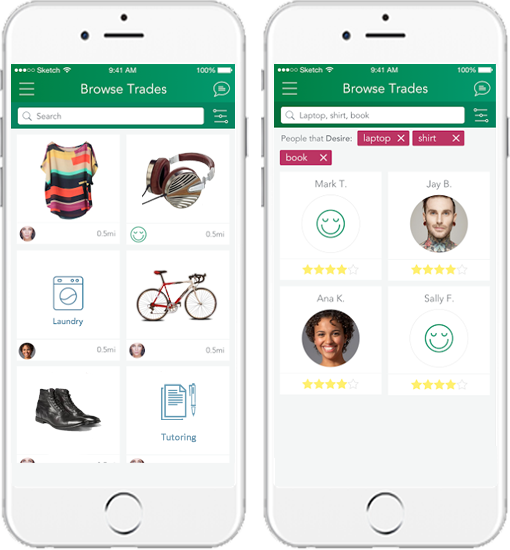 Why buy when you can trade? That's the premise behind the new crowdfunded app called TradeMade.
Founded by two NYU students (and built by NYU's MessApps), with the bright idea to save the planet and get people bartering instead of buying, as a way to eliminate waste and go cashless (there's no carbon footprint, if new products aren't created).
In this episode, I speak with Royal Sayewitz and Jake Madoff, who just successfully funded their Kickstarter campaign for TradeMade.
Listen in as they describe how they came up with the unique idea to rid themselves of their unneeded things with a mobile app, while at the same time, being very environmentally conscious.
Podcast: Play in new window | Download (Duration: 9:58 — 7.4MB) | Embed