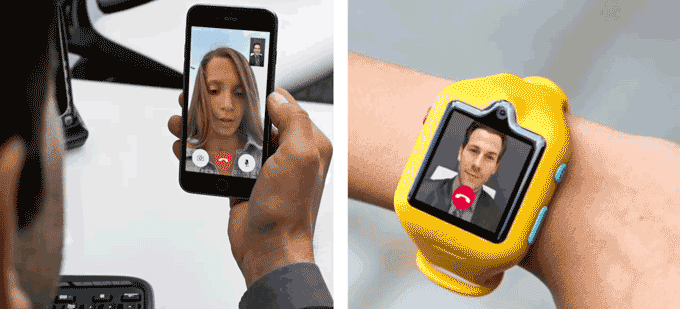 Never underestimate the kids! Sometimes, the biggest innovations come out of the children's market, and many times, kids are the best connected most tech savvy members of a household.
Today's product was specifically designed for children, and it solves a couple of problems – the first is safety. Every parent wants to know where their child is at all times. In this day and age, adults would never want to find themselves without a cell phone, but many younger children don't have access to (or a need for) a full-blown cell phone. The second problem is communication – beyond safety issues, kids and parents want to be able to communicate at will.
The product is called the dokiWatch, and it solves both of these issues and more, as "The World's Most Advanced Smartwatch For Kids." Video calls, text messaging, GPS tracking, fitness monitoring and an SOS button are all onboard, and it even has it's own "electronic pet!"
Listen in as Founder and CEO Casper Chien fills us in on how he first utilized Los Angeles-based KCM Agency to create his high-quality visuals and messaging, as well as garnering major press mentions in Engadget, CNet, and Product Hunt, among others, all at an outrageously efficient price. He then partnered with original design manufacturer UMEOX and geo-location operator, WhereCom? to provide the rich feature-set of the dokiWatch. And, since his company has offices in Los Angeles, Shenzhen and Hong Kong, he's employed Hong Kong based fulfillment house, FloShip, to handle shipping logistics and fulfillment.
Casper has brought together a pretty amazing amalgamation of talent and resources to get his smartwatch launched on Kickstarter, and his experience is definitely something to learn from.
Podcast: Play in new window | Download (Duration: 14:00 — 16.0MB) | Embed