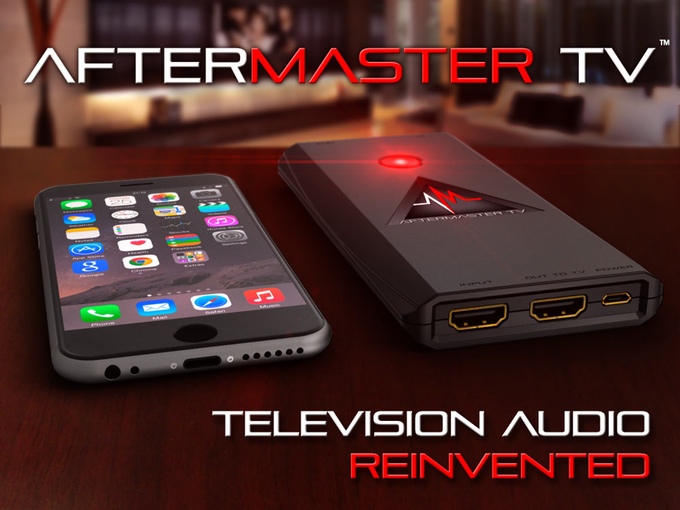 Having experienced the era when the music industry shifted from analog to digital, I can tell you that what you're hearing now out of cell phones and ear buds is markedly different from what was originally recorded by the artist. In just a few years, we've gone from relatively high-quality sound to "just good enough," and increasingly, it isn't.
A unique response to this has been created by an award-winning team of professional recording producers and engineers, that have tackled the issue on the TV side with their product, AfterMaster TV.
It is designed to bring out the dialogue in movies and TV shows, and keep the other audio sounding fantastic. It also reduces the volume of those commercials, that seem to be getting louder and louder all the time – which keeps you from having to fiddle with the remote every time one comes on.
My guest on this episode is Larry Ryckman, who utilized Kickstarter to gather a little market research and feedback on his product prior to locking in the design specs. He also sings the praises of BackerClub (featured in episode 10), which has been responsible for 10% of his total backers to date.
Podcast: Play in new window | Download (Duration: 22:28 — 25.7MB) | Embed