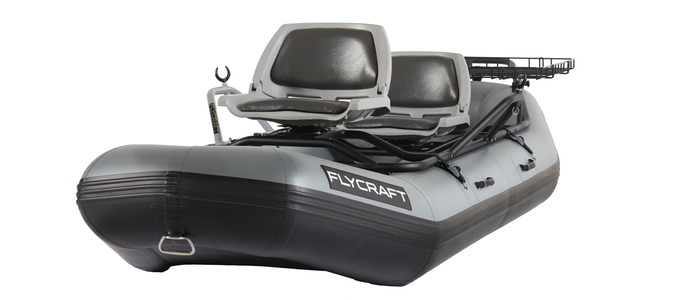 With popular waterways and marinas getting more and more crowded, there's a move toward getting out into more remote lakes, rivers and streams. The issue with these is the lack of launching facilities and infrastructure, and getting your boat into these off-road areas in the first place.
Today's campaign might just be the first crowdfunded boat! It's called the Flycraft Stealth, and it's specifically designed to be transported in the bed of a pickup truck, or in the trunk of a small car (no trailers!). At 98 lbs., it can be carried by one or two people, and it's strength and maneuverability allow you to explore extremely shallow and remote waterways.
In this episode, I speak with Ben Scribner, who is the creator of the Flycraft Stealth, about how he took his life-long passion for boating onto Kickstarter to create a successful 6-figure campaign.
Podcast: Play in new window | Download (Duration: 12:24 — 14.2MB) | Embed