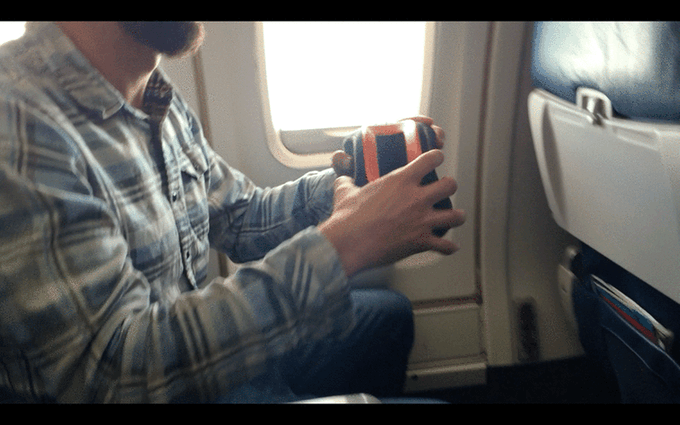 One of the great things about crowdfunding is the disruption. If there is a better way to design or make something, crowdfunding entrepreneurs will be the first to get out there and really re-think the current state of things and come up with a better solution.
On today's show, we're featuring an innovative product from a couple of veteran advertising executives that totally disrupts the existing niche. It's a fresh take on the travel pillow, called the BullRest. It's not only 80% smaller than traditional travel pillows, but is also designed to provide much better support for your vertebrae and head, and its sleek lines and form-factor are more reminiscent of a Ferrari versus a mini-van.
Listen in as founder Sean O'Meara describes how his partnerships with Carlsbad, CA design firm, MindFlow Design, Seattle manufacturer, RAM Technologies, as well as crowdfunding social media experts BackerClub and Funded.Today, helped him and his business partner, Glenn Maddocks, design and create the potentially game changing product they're bringing to market through Kickstarter.
Podcast: Play in new window | Download (Duration: 13:07 — 15.0MB) | Embed