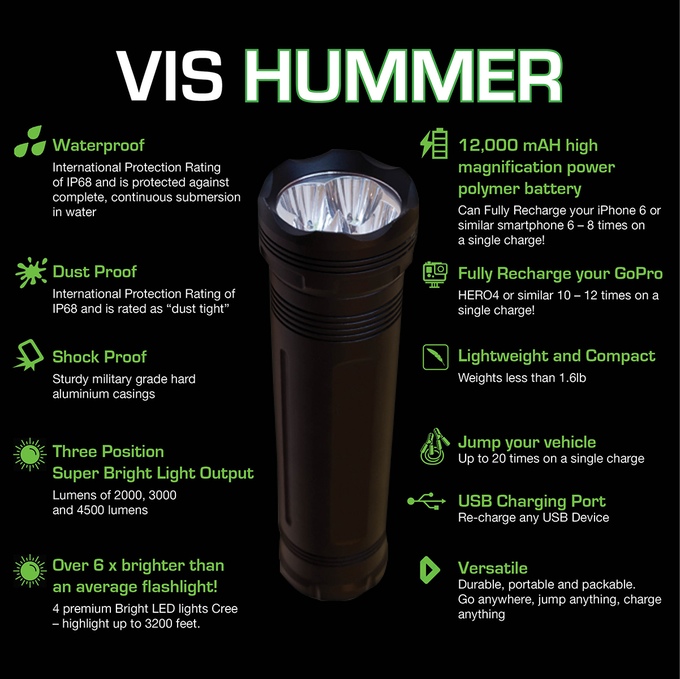 We're seeing more and more crowdfunding creators utilizing a global structure for their businesses – just as the major players do. Design and development in one country, manufacturing in another, and sales and marketing in yet another. Our guest today has built such a structure, and it's worked for him across 4 Kickstarter campaigns.
The product is the Vis Hummer, and it's the third iteration of a flashlight-based power bank, that you can use to charge all your mobile devices, as well as jumpstart your car!
The campaign is fully funded, but was not without hiccups, as you'll hear in this episode how Kickstarter suspended his campaign based on someone flagging it as selling an existing product – which Kickstarter does not allow.
Listen in as my guest, Derek Saldsman, tells how he was able to provide Kickstarter with all the documentation necessary to prove he truly created an original product, and was able to get the campaign reinstated and fully funded. He also utilized ShipStation to handle shipping logistics for his products, allowing them to be fulfilled on-time to customers all over the world.
Podcast: Play in new window | Download (Duration: 14:33 — 16.6MB) | Embed