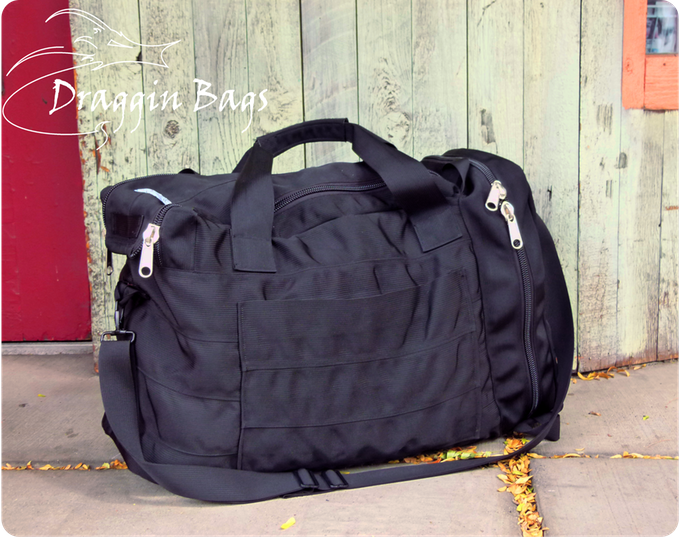 Crowdfunding is definitely a personally-inspired environment. Nowhere else in the world of goods and services do you see more products being created from the personal needs of their creators. Many of these creators tend to be engineers, and engineers like to make things that serve their own needs. It's when these creators decide to make their inventions available to the community at large, we start to see success from the best of them.
My guest today is the perfect example. Garrett Lommatsch is an engineer from Montana, who moved to Utah, and found that he and his roommates needed tough outdoor gear. They decided that nothing was tougher than seatbelt-type, mil-spec nylon webbing, so Garrett took it upon himself to sew (yes, he sews!) a gear bag made exclusively from this webbing and super-tough YKK zippers.
He launched his first Kickstarter campaign with this bag, called the "Alpha," and he saw enough success from it to launch his second campaign, featuring the "Gravity" and "Grendel" duffel bags, which is the subject of this week's episode.
Listen in as Garrett describes how he set out to build the best bag he could, using locally sourced materials and labor, and is creating a high-quality brand (Draggin Bags), one bag at a time.
Podcast: Play in new window | Download (Duration: 12:39 — 14.5MB) | Embed