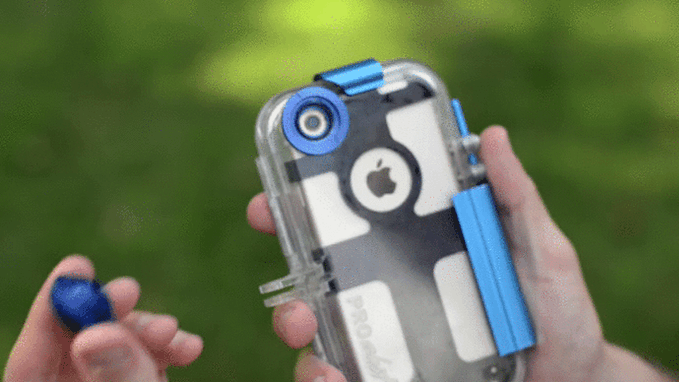 You've already got an iPhone, with its high-grade camera and its expansive touchscreen/viewfinder. Why spend another $500+ on an "action cam," that doesn't have all the features you're already carrying with you?
That's the question that inspired Andrew Laird and his partners to design and create a super-tough, multi-mountable, waterproof case for the iPhone 6 and 6s, that pretty much turns it into a GoPro.
The ProShot Case is waterproof to 90 feet, and comes with an app that allows you to operate the camera functions from the volume buttons (it also includes a touchscreen back, which allows full touchscreen functionality to a depth of 6 feet. It's also priced at under $100 on Kickstarter, which makes it just slightly more expensive than a typical phone case and about 5 times less costly than a GoPro.
Check out today's episode, to hear how Andrew's unique Instagram strategy allowed his team to reach far more Instagram users than would a traditional approach.
Podcast: Play in new window | Download (Duration: 12:33 — 14.4MB) | Embed