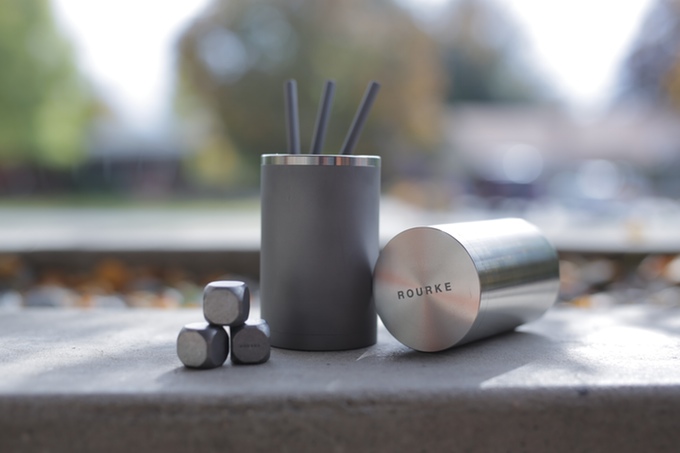 Sometimes, the press and social media don't play a part in the success of a crowdfunding campaign. In today's episode, we hear from Alex Scoffield, one of the co-founders of Rourke, who is running a successful Kickstarter campaign that has raised more than 6 times their original funding goal – pretty much all through the Kickstarter "eco-system."
His product is called True Taste, and is a set of drinking implements crafted completely from high-grade titanium, which is non-corrosive, hypo-allergenic and extremely strong. They're featuring a double-walled 8 oz. drinking cup, a titanium straw, and a set of three solid titanium cooling cubes, which allow you to cool drinks without diluting them with watery ice.
Listen in as Alex describes how he used a partnership with another Kickstarter project to find his first backers and spent time studying the Kickstarter community to learn what types of products were most likely to be adopted by backers well before he launched his campaign.
Podcast: Play in new window | Download (Duration: 11:11 — 12.8MB) | Embed