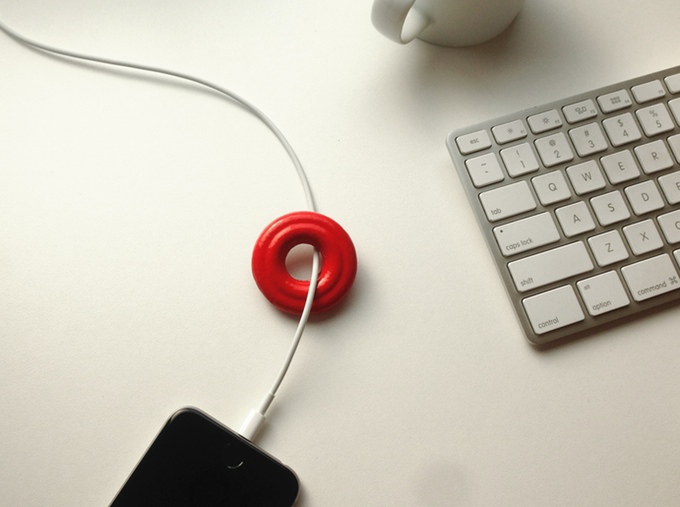 Farm-to-table has come to crowdfunding! With the popularity of fresh food being grown and consumed in close proximity, it was only a matter of time before we'd start to see this same philosophy exhibited in the manufactured-goods environment.
Aside from the positive carbon-footprint benefits from such an arrangement, it's also a very practical way to insure enhanced communication and supply line oversight – both of which result in a higher-quality product with reduced manufacturing issues.
Our product today is called the Bagl – and it's a super simple, bulletproof desktop cable organizer, built from cast iron, and available in a variety of colors. My guest, Dave Laituri, is a veteran of 6 successful crowdfunding campaigns, and has named his company ("100") to reflect the fact that they only source and manufacture their products within a 100 mile radius of their business in Boston, MA. He and his 17 year old son, Calvin, are building a brand on Kickstarter with their successful campaigns. They started with a small email list of family and friends, and have since grown it by large multiples, through delivering interesting and high-quality products over the last 2 years.
Listen in, as Dave describes how the crowdfunding environment has changed over the last 2 years and how he has worked with companies like Max Borges Agency to tackle one of the most difficult aspects of crowdfunding.
Podcast: Play in new window | Download (Duration: 22:38 — 20.7MB) | Embed