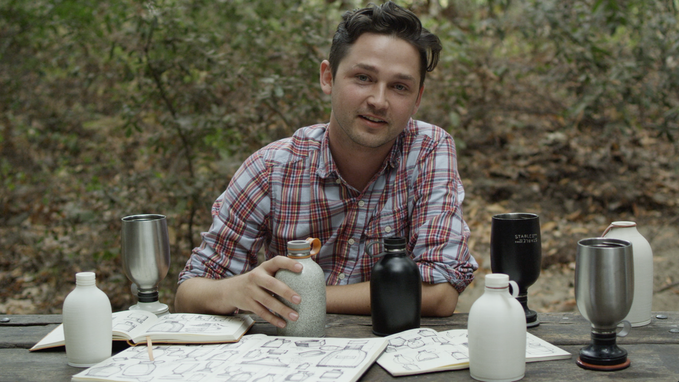 Is crowdfunding turning product designers and mechanical engineers into rock stars? Over the past 60 interviews, one common theme has become more evident than most to me – a majority of the successful crowdfunding creators have product design or mechanical engineering backgrounds.
These are people who may have toiled away at large companies for years, making products for others, and are now using crowdfunding platforms to launch their own products with tiny teams and budgets. Not all of them succeed, but the growing number of six and seven figure raises seem to be elevating the status of these designers and engineers in the latest facet of the tech boom.
On today's episode, I speak with Matty Martin, who (of course!), was an industrial designer at Google X, about his product, The Pint. He's invented a novel way to turn what at first looks like an ordinary stainless-steel, insulated, water bottle into beautiful drinking cup – which can be very handy to hikers and campers who want to enjoy their coffee or beer, without having to pour it into another cup. It's aesthetically clean, and also easy to clean, as the removable bottom allows you to thoroughly clean it without a bottle brush.
Listen in, as Matty tells me how he wrote personal emails to about 60 bloggers and journalists, (including a personal email to Gear Junkie, and taking a product shot, specifically tailored for Uncrate.com) which resulted in the early press coverage that brought him his first backers and launched his campaign to more than 300% of it's initial funding goal on Kickstarter. He also mentions using Fulfillrite as his fulfillment partner, and wants to send a shout out to his girlfriend, Kristen, for tolerating the long hours he's putting in on the way to becoming a rock star!
Podcast: Play in new window | Download (Duration: 18:19 — 21.0MB) | Embed