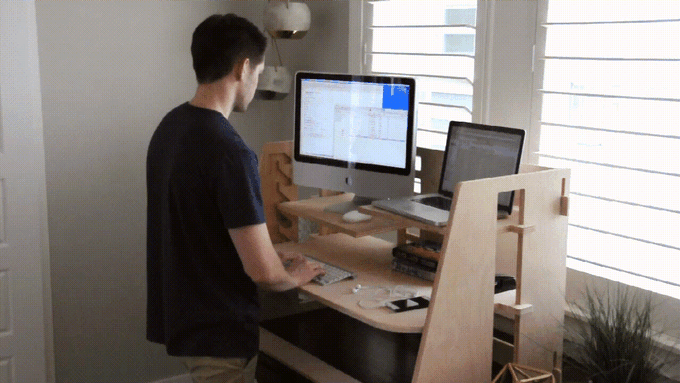 Sit happens! You sit down for meals, you sit in your car, you sit down at your desk, and then you come home, and sit some more… We all know the sedentary lifestyle is bad for us, but what to do?
Enter the Perch Sit-Stand Desk. Designed to be super-functional as well as super-affordable, so you can enjoy better health without breaking the bank.
My guest today is Nick Salisbury, who created the Perch desk when he realized that all the sitting he was doing was not helping his back. He put together a small team to help him bring his idea to life, and his campaign on Kickstarter has done very well – more than 10 times his original goal, from about 1,000 backers – and there's still more than 20 days to go!
Listen in, as Nick outlines his social media strategy, using Facebook ads, as well as campaign promoter, FundedToday (whom I featured in Episode #009), to build his email list prior to the campaign launch, and found the key to lower shipping costs through enterprise logistics company ShipWire, which allowed him to reduce shipping costs by about 400%, making his product viable.
Podcast: Play in new window | Download (Duration: 15:51 — 14.5MB) | Embed