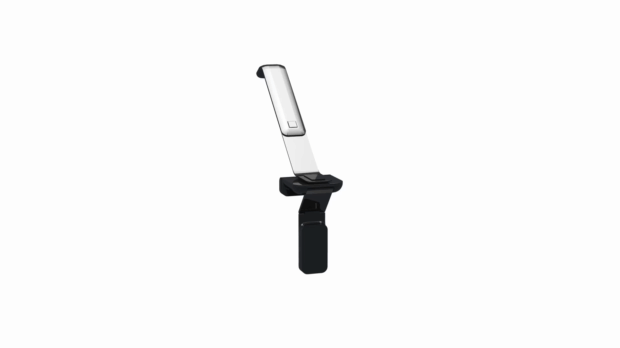 Ahhhh… the bigger, the better, right? That's definitely the trend with displays – when you see Apple launch the iPhone 6 Plus and now, the upcoming iPad Pro, you know that size does matter!
The biggest displays we own are typically our TV screens, and with all that screen real estate, why not turn that 80″ flatscreen into an 80″ touchscreen tablet?
Our product today does just that – it's called the TouchJet Wave, and it turns any flatscreen  into a touchscreen at a price point below $150! Imagine being able to access and use all the apps on your smartphone or tablet on a huge scale – browse the internet, create presentations, play games – all on a scale that let's you sit back and share with others at home, in your office or in the classroom.
My guest today is the CEO of TouchJet, Helen Thomas, and she tells us how her team lugged their product and a 55″ TV down the streets of San Francisco – to the TechCrunch offices, resulting in some amazing media coverage, as well as her reasons for choosing Indiegogo over KickStarter. Her campaign has reached more than 660% of its original funding goal, with more than 4.600 backers, and 4 days left to go. Be sure to listen to her story in the episode below.
Podcast: Play in new window | Download (Duration: 23:55 — 21.9MB) | Embed