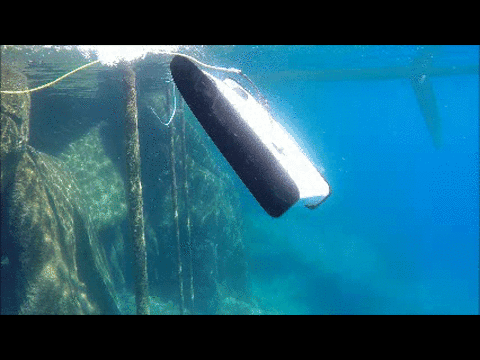 Tired of the same old overhead shots of your house from your typical drone? Why not live a little and explore that lake down the street or that shipwreck you've been reading about?
Today's product, is not only the coolest underwater drone you've ever seen, it's also part of a growing movement that's allowing students and people all over the world to explore and experience the mysteries of the deep at tiny fractions of what this capability cost even a few years ago.
The Trident OpenROV is democratizing underwater exploration, and putting cutting-edge technology into the hands of many, that can only deepen our knowledge and level of pure fun, exponentially.
My guest on this episode is Eric Stackpole, co-founder of OpenROV, who is a real rocket scientist, turned underwater explorer. His passion for this technology is visceral, and he's even creating opportunities for high school students to participate through an innovative program on their Kickstarter campaign. Listen in as Eric tells us how his team developed the Trident, and how an appearance on TED Talks attracted attention from the likes of the New York Times, which set their campaign on fire…
Podcast: Play in new window | Download (Duration: 26:25 — 24.2MB) | Embed