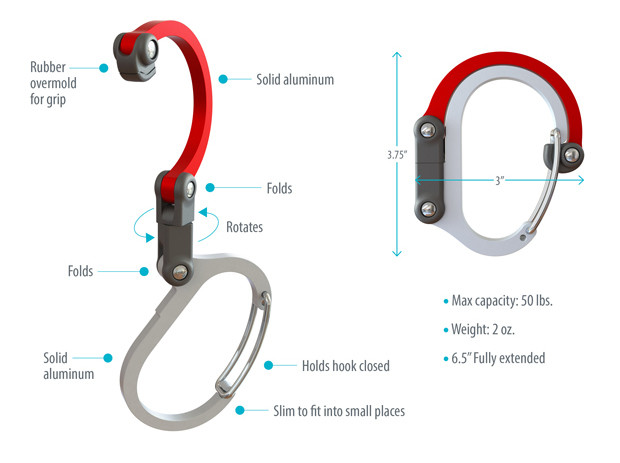 Sometimes, you run across a product that almost seems too simple. However, the more you look at it, the more value and usefulness you see, and these products, many times, become the things that we rely on and use heavily in daily life.
The Qliplet is one of these, and once you start imagining some of the uses for it, tons of new uses pop up, and soon, you don't know how you ever got by without it. It handles everything from hanging water bottles or bags from your bike or stroller to clipping your luggage together when you travel or hanging lights when you're camping – even keeping your backpack or purse off the bathroom floor.
On today's show, I speak with a successful crowdfunder who holds 2 doctorates, has grown up all over the world, and has had projects on both Kickstarter and Indiegogo. Listen as Lulabop founder and entrepreneur, Mina Yoo , relates some of the differences she found between the two crowdfunding platforms, how she used a secret agent for getting her manufacturing set up in Asia (email her for more details) as well as how she got her product on the shelves of REI and other retailers.
Podcast: Play in new window | Download (Duration: 19:36 — 22.4MB) | Embed